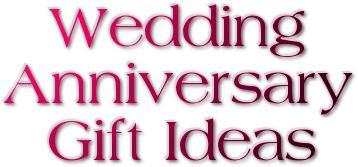 Marriage is an institution where two people learn a lot about relationships. This is a very strong as well as fragile relationship & it is very important to maintain the spark. Gifts are a reason to rejuvenate your feelings for each other. It is just a way to tell each other that you are really special for me. So the anniversary gifts must be very special. Here we have compiled a list of wedding anniversary gift ideas for your life partner.
1. Photo Cake
If you are planning to get a cake for this special occasion, you can go for a photo cake. You can put a collage of pictures of your beautiful moments together.
2. Alphabetical Definition Of Love
Create a compilation of cards/small notes, where each card will have an alphabet written over it. You can write favorite phrases, places, memories starting with each alphabet. Tie these cards with help of a ribbon. You may decorate these cards further.
3. Scrap Book
Scrap book will make your anniversary special. You can compile all the memorable moments of your life. You can have funny moments, emotional moments, sad moments etc. which you can write in it & enjoy together. You can also add pictures in scrap book to make it all the more interesting.
4. Customized Pillows Covers
How about a set of pillow colors with love quotes and phrases? You can go for a customized bed sheet also. You can get those printed from a professional or why not take a white or light color bedsheet and try your hand on it ;). You can write or draw whatever you want to express.
5. Personalized Photo Frame
Personalized photo frames are really a good idea for anniversary gift. You can make a collage or you can try to make a hand-made photo frame for your love. Pictures speak more than words so it is a beautiful gift.
6. Holiday Tour
You can plan a surprise holiday tour of your spouse's dream destination. You can rejuvenate the memories of your honeymoon tour. It will be really exciting as it will provide you quality time with each other.
7. Jewellery Is Always In
Usually jewellary is much appreciated by females, but you can always gift a diamond ring or bracelet to your husband. If you are looking a wedding gift for your wife,  you can get her a beautiful diamond neck piece or a ring. It will makes her really surprised & happy.
8. Personalized Coffee Mug or Keyring
You can have a personalized coffee mug or a keyring with a nice picture of both of you. You can add some text also on the mug/keyring.
9. Photo Calendar
You can have the twelve best pictures of both of you. Now you can get a personalized calendar of both of you. It will be a very romantic gift. It can be a great gift idea for first wedding anniversary.
10. Gadgets
If your husband is a gadget freak, you can gift him I-pods, smart phones, laptops, net books, digital cameras etc. Well not just for him, it is a great gift idea for her as well. 🙂
11. Mixed Bag Of Love
You can gift your spouse a basket of his/her favorite cookies, sweets & chocolates. It is really a sweet gift, if he/she has a sweet tooth.
12. Printed T-Shirts
Get similar color funky t-shirts or get some cool text printed on it that express how much you both love each other. Wear it together and take a pride in flaunting your love 😉
13. Surprise Dinner
This is one of the traditional tried & tested gift idea for any occassion. Do make a booking in advance. You can also get in touch with restaurant staff to arrange live music or serve a surprise cake.
14. Treasure Hunt
Make couple of cue cards and keep a gift such as perfume, chocolates etc. with each one of them. Now ask your spouse to find all the cue cards and gifts.
15. Broken Hearts
Get two keyrings each one with a broken heart. Now when you join these two pieces, they make a complete heart. Get your and your spouse name engraved on each one of the pieces. Each one of you can keep keyring of your spouse name.
These were some gift ideas for your spouse for wedding anniversary, but I must add that a personal touch is always appreciated. A gift as simple as a red rose with a whisper of good morning in your's spouse ears will make him/her delighted, don't you agree? 😉