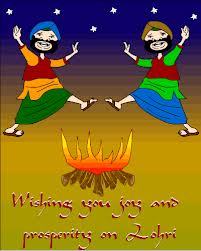 1.Popcorn Relay Race
A one minute lohri party game in which players have to form a group and carry popcorn in a plate on their heads from start to finish line. Team who collects maximum popcorns in one minute, wins the game. Click here to know more about Popcorn Relay Race
2.Drop The Popcorn In The Cup
Give one bowl full of popcorns. Keep one empty cup in front of them.  The players have to stand and drop the popcorn one by one  in the cup in one minute.  The player with maximum no. of popcorn in the cup wins.
3. Writing Competition With Popcorn
Give one bowl of popcorn to each player.  Give one word like "Happy Lohri" or any other word to write with the help of popcorn. The one who writes at the earliest wins.
4. Popcorn Toss
Each player will be given one bowl of popcorn.  Everyone has to toss the popcorn  in the air and catch them in the mouth. The player who catches the maximum wins.
5.Popcorn With Chopsticks
A one minute lohri party game in which players have to pick the popcorn using chopstick and put them in another bowl. Click here to know more about Popcorn With Chopsticks
6.Save The Popcorn

A one minute lohri party game in which players have to pick rewari and moongphali from the bowl full of popcorns. Click here to know more about Save The Popcorn 
7.Playing with Popcorns
One minute party game to be played with popcorns. Click here to know more about Playing with Popcorns
8.Popcorn and Rewari Mela
A fun party game to be played with Popcorn and Rewri on the occassion of lohri & makar sankranti celebrations.Click here to know more about  Popcorn and Rewari Mela
9.Blow The Popcorn
A one minute lohri party game in which players have to blow maximum popcorns using straw in one minute. Click here to know more about Blow The Popcorn