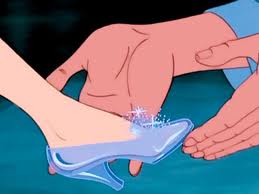 How To Play
Make two lines i.e one male member and one female member (not couple) facing each other.
The pair will be given two minutes to have a look at each other and can discuss to know each other like about their job, children, favorite things etc.
After two minutes the host will take all the ladies into another room and ask them remove their footwear,and leave them wherever they want.
Female partners have go back and join their partners.
The host will mix all the sandals and keep them as a pile.
Till the time the host is busy piling them, ladies will try to tell their partners the description of their sandals, about their make, color, place they have kept in the room etc.
Ask the male partners to bring the sandals back which their partner is wearing.
Since they are not real life partners, they are not aware which footwear the female partner  is wearing but they start searching as per the description given to them.
Winner
The  couple who manages to do it first are the winners but a surprise gift will be there for the couple who could find not till the last.
There is lot of fun watching this game as lot of male participants will bring back the sandals keeping in mind the description given to them by their partners and after putting  that sandal,  the female partner will tells it's not her's ;).