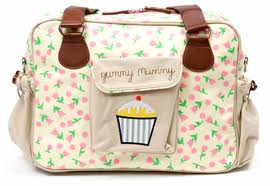 Things Required
A bag full of common and useful baby items for eg. A bib, teething ring, feeding bottle, diaper, rattle, a pair of booties, baby lotion, baby soap etc.
Pen and paper
How To Play
Pass this bag to everybody and without looking into it everybody has to put the hand in the bag.
Give them one minute to touch and feel the things.
Once everyone  had a turn, then give pen and paper to every one.
They have to write as many things they have felt on the paper in one minute.
Time limit is one minute.
Winner
The participants who has written the most correct answers wins.  There can be one more than one winners.
The winners gets the prizes and the mom to be gets that bag filled with baby useful items.