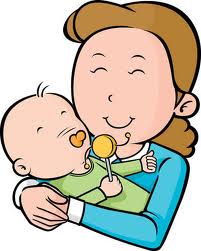 Things Required
A big poster size picture of  a lady with pregnant belly
 Double sided tape or glue.
Band to close the eyes.
How To Play
Fix the above big  poster  in the party hall.
Give each guest a picture of a baby  and ask them to pin the baby on the tummy of  that lady.
Now cover their eyes with a band, revolve them two times  and then leave to pin the picture.
Winner
The person who is able to pin the picture closest to the tummy wins.
This sure is a fun game for baby shower party…!!