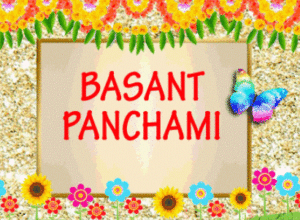 Things Required
Write some questions on a paper related to Basant Panchami  and get it photocopied as per the number of players which are as below.
Pen/pencil for every participant
What is the other name of Basant Panchami?
Which Goddess is worshipped on this day?
In which part of the country Festival of Kites is observed on this day?
Which Goddess is worshipped as goddess of wisdom and knowledge?
Basant Panchami represents which color?
Who gave the boon to goddess Saraswati that she would also be worshipped on Basant Panchami?
Which instrument is seen in the hands of goddess Saraswati?
In which month generally Basant Panchami falls?
Which season is associated with Basant Panchami?
Which is the special dish for Basant Panchami?
Which day of the month of 'Magha' is Vasant Panchami celebrated in India?
Basant is celebrated at the dargah of Nizamuddin Aulia. Where is the Dargah located?
How To Play
Give one photocopy of above quiz and a pen to each participant.
Each participant have to write answers of all these questions
Time limit is one minutes
Correct Answers are 1)Shree Panchami 2) Goddess Saraswati 3) Punjab 4) Goddess Saraswati 5) Yellow 6)Lord Krishna 7)Veena 8)February 9)Spring 10)Meethe or Kesari rice 11) 5th 12)Delhi
Winner
The one writes the maximum correct answers wins!!