This game is submitted by Ladies Kitty reader Shashi Nigam. Thanks to Shashi for sharing such a wonderful game with us.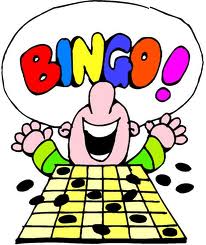 Things Required
2  Tambola Boards
40-45 Bindi's
How To Play
Stick 45 Bindi's randomly on any numbers on a Tambola board.
Ask the participants to pass the board with the bindis around one by one
Caller will call the numbers & if the bindi is stuck on the number called, the person with the board will take out the bindi and stick it on her hand
The round continues till second board is also circulated & all the numbers are called
Winner
Person with the maximum number of bindis on her hand will be declared as winner.