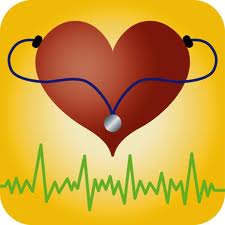 Previously: Chapter 1 – Feeling Pregnant
Immediately after coming back from vacation I went to the local hospital to meet the Gynecologist.
She took my last period dates, how long have I been married and asked about home test results and as if confirming my pregnancy exclaimed "Congratulations! Stop wearing tight clothes, no alcohol, no sex, and no lifting heavy objects. Eat healthy food and here are a few additional pills. All the best- you may come tomorrow for an ultrasound as the lab is closed for the day"
It was usual business for her. I asked sheepishly that I need to travel to US in a few days- if that was advisable and she almost shouted sarcastically: "you decide you want the child or the career? If something happens in US who will you go to? Healthcare is expensive there. It will be big risk"
I left the hospital almost in tears feeling that my life is almost finished. There is nothing else I am capable of doing now except for taking care of myself and my child. That is and should be my ONLY priority.
On way back I called my elder sister and announced the news. She was more than happy and excited to know this. When I told her about my travel plans and office situation she paused for a while- being a working mother of a 1 year old toddler she could very well empathize with my situation. Hesitantly she asked me if at all I am planning an abortion. I was quick to say "NO WAY". Now that the baby has come I will go ahead, no matter what. I have seen how couples who are not successful in their attempt to conceive get desperate to have a child and we are lucky that we are getting that gift effortlessly ,so NO Abortion is never an option. Relieved, my sister congratulated me and asked me to consult the same Gynecologist she had and get an ultrasound done ASAP to ascertain baby heartbeat etc.
Very next day I called up the Gynecologist. She asked me "Are you pregnant" and asked me to fix up an appointment with ultrasound expert first. I fixed an appointment for Saturday. Same day I told my manager that I need to postpone my travel plans as I am suspecting pregnancy and only after consulting the Gynecologist on Saturday will I be able to confirm if I can go or not. I quickly apologized for any negative impact my not travelling will have on the project. To my surprise the manager was more than supportive and he accepted the news as part of life. He congratulated me and asked me to take good care and inform him by Monday.
On Saturday I went for the ultrasound. The doctor made me lie on a table and asked me to stretch my legs. She then Inserted a probe in an area forbidden to anyone except my hubby and showed some black and white image to me. It seemed only like floating liquid and then there was this loud heartbeat.
I asked that my hubby be called inside and together two of us heard the little heart -beat. The heartbeat of our soon to be coming baby. It all seemed surreal.
In another 10 minutes I got the report which confirmed that there is a 6 weeks old fetus inside my body. Everything was normal as per the report. Next I met the Gynecologist and showed her the report.
She prepared some leaflet mentioning my EDD to be Sep.2nd 2011. Told me same precautions as the first Gynecologist I had met at the nearby hospital.
It was time to ask same question "Can I travel to US for a few months next week for some assignment?"
She asked "Is it urgent?" So I said not urgent but I had committed, that I will go and it will look odd to say NO at the last minute. I am into software so it will be a sitting job through the day.
To this she said "Fine. You can go. I will prescribe a few medicines for various situations". She gave me a list of SOS medicines and allowed me to travel.
I also told her about having taken wine/beer etc. over the new year to which she replied: "That's no problem. You can take small amounts of wine even now!"
It was like a new lease of life. I felt in control of my life again. At home me and my hubby hugged and accepted the fact that I am indeed pregnant and our bundle of joy is due in September.
I quickly called up my mother, mother-in-law and my sister to confirm the news.
A lesson I learnt from this was – Choose your Gynecologist with good care. You have to spend 9 crucial months of your life with him/her and she/he should be the one you should feel very comfortable with.
References work most of the time.
It's important to choose a Gynecologist who is not only an expert at his/her job but at the same time is someone who understands you well. I could not stand the first Gynecologist I had met. She made me feel sick – she was biased, without understanding my situation she was being judgmental.  I found her stereotypical. While the Gynecologist I finally chose understood my professional obligations and was confident that her advice will help me sail through even in a foreign land. This is the kind of doctor one must choose. Pregnancy is a long journey and you cannot put your life on hold just because you are pregnant. Your best guide in this situation is your Gynecologist – so always choose that most important person in your life with care.
To be continued with next chapter – Those 9 months…
If you wish to get an email update when the next chapter is posted, you may subscribe here.
Don't forget to share it with your friends if you like it…!! 😉