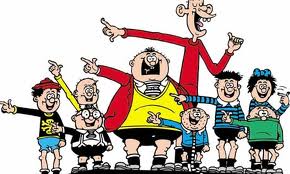 A great way to remember your bachpan  is to have a theme kitty party called Bachpan or childhood which recollects your old memories and how we use to play outdoor games like pitthoo,flying kites, latto, chor police, gulli danda, stapu, chupan chupai, tippy tippy tap what color do you want etc.  in scorching heat during summer and also use to play some indoor games like Ludo, carom,  X and O (Tic Tac Toe), snakes and ladder, name place animal thing, statue/freeze, business etc.
Decoration
Send home made party invitations  for ex. Draw a scenery which we used to draw during our childhood i.e  some four five mountains, a rising sun, a small river, a hut, a tree with small  plants, and some flying birds, etc. on a drawing sheet and at the back of the sheet we can write the details of the party.
Decorate the entrance with a banner 'Welcome to Childhood'.
Also decorate the entire area whether the party is indoor or outdoor with balloons hung down in a line.
Make an attractive, colorful paper strings cut from the multicolored craft papers and hang through ceiling and walls.
Hang some printouts of nursery rhymes
In a corner make a play area for games like for a ludo, carom, snakes and ladder etc.
Start the party by singing National Anthem.
Select  some kiddish designed  pattern paper plates, paper napkins, cups, table covers etc for the party
For snacks you can have sandwiches, cookies, brownies, home made biscuits and potato chips, cakes, fruit platters, different color drinks, some ice cream candies, popcorn etc.
Dress code
The ideal dress code would be any dress related to school uniform i.e. check or plain shirt with white salwar, two ponytails with ribbon or hair band and a belt
You  can also dress up as your  favorite character you want to be in your life  from your childhood for ex. Nurse, teacher, lawyer etc.  or can dress up as your favorite cartoon character..
Give one  themed small bags as gift consisting of  drawing sheet and colors, paper and pencil box to play some games.
Games
Some of the games which can be played are playing cards, carrom board, toungue twisters,ludo, snake and ladder,nameplace,animal things. etc.
Make as many paper boats in one minute.
Write as many nursery rhymes in one minute
Write the names of animals and their young ones in one  minute
Keep drawing, singing competitions also.
You can also look for more games  here ..