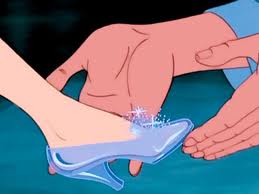 Number of People Required To Play The Game
No restriction. More the number of couples, more fun it is going to be.
How to Play
All female partners shall take off their shoes and keep them at one corner of the party hall.
Ask all the couples to stand back to back  in the middle of the hall
As the time begins all the male partners have to run to that corner and find out their partner's shoe pair
Time limit is one minute
Winner
The one who manages to bring his partner's shoe pair first in the middle wins and becomes 'Cinderella Couple'.