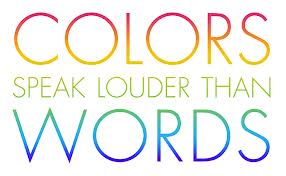 Number of People Required To Play The Game
No restriction. More the number of guests, more fun it is going to be.
Things Required
One sheet  with following phrases.

RED

KITTY

PARTY

GAMES

BLUE

ONE

MINUTE

PARTY

GAMES

YELLOW

COUPLE

PARTY

GAMES

GREEN

VALENTINE

GAMES

PURPLE

 ICE

BREAKING

GAMES

ORANGE

ONE

MINUTE

PARTY

GAMES
How To Play
Call the guests one by one and ask them to read the paper.
You can add more lines or these can be repeated.
They have to speak the colors used for writing these sentences.
For eg. instead of reading  'RED KITTY PARTY GAMES' they have to read 'GREEN PURPLE BLUE ORANGE'
Time Limit is one minute.
Winner
The player who reads maximum correct lines on one minute wins.