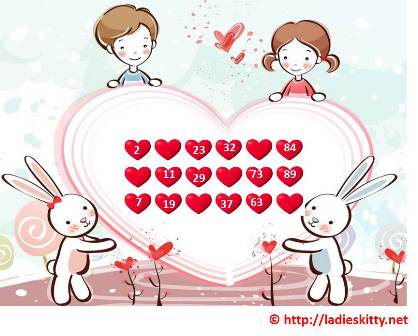 Things Required
Tambola board & tokens
Pen/pencil
Take printouts of below image as per the number of participants and write 12 numbers in each ticket.
How To Play
Give one couple tambola ticket to every couple.
Caller needs to pick up a token randomly and call the number.
If the number exists on the couple's ticket, they have to strike it as well as caller has to place the token on the board.

For corners, couple  has to say "Deewana couple".
For  early five, couple has to say "Mastana Couple".
For top row, couple has to say "Ideal  Couple".
For middle row, couple has to say "Cute couple".
For bottom row, couple has to say ' Romantic Couple'
For full house, couple has to say "Made For Each Other Couple".

Game ends when all the prizes are successfully claimed.
You can keep more houses for Heart Throb Couple,  Loving Couple, Odd Couple, Adorable couple, All time couple, Jodi Kamal ki, etc.
The couple who is able to win maximum titles wins a surprise  gift.