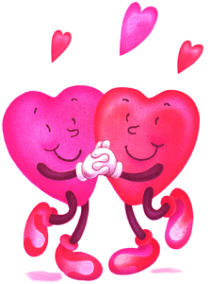 Number of People Required To Play The Game
No restriction. More the number of couples, more fun it is going to be.
Things required
One big Red Color heart shaped stuffed toy/cushion
How to Play
All the couples should stand in a big circle.
Any one of them can hold that heart shaped toy in both hands.
Start playing the music with some romantic song.
As the music starts, start  passing the toy clock-wise.
Now there is a twist – the person standing on the left of person holding the toy is "out of the game" as the music stops.
The game continues when the music begins again.
Winner
The person who holds the heart till the end is the winner and that toy is his/her Valentine Gift.
Image Credit:freewebs.com