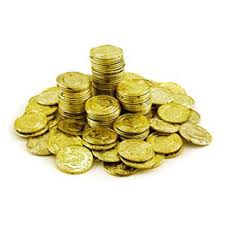 Things Required
Coins of different denominations – 1, 2, 5 & 10 rupee coins
Metallic bangles
How To Play
Keep coins of different denominations on a table.
You can make set of coins also.
Now make a starting line approximately at a feet distance from the table.
Give 5 metallic bangles to each participant.
Now each participant will have to throw the bangle and ring the coin (or set of coins).
Winner
Whoever is able to ring maximum coins using bangles & earn maximum money, will be the winner. (You need to sum up all the coins)