Planning first birthday party of your kid can be really exciting and at the same time confusing. How to do, what to do, when to do are some typical questions to answer for planning a perfect get together. Mona shared couple of party ideas for kids's first birthday party in one of her post, you may like to look at it here.
In this article, we are sharing party decoration ideas for 1st birthday party. We have compiled a list of things that you can do to They say blue is for boy and pink is for girl but you can go for any color of your choice or may be your kid's choice :).
1. 1st Birthday Whirls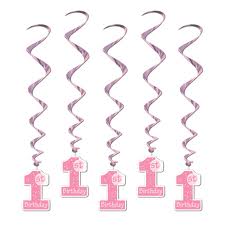 Birthday Whirls are 3 to 4 feet long metalic spirals with cardstock 1st birthday icons. These are innovative and stylish accessories for first birthday party decoration. They come in different colors. One secret tip is that after the party is over, you can cut off the 1's and save the whirls for another party. 😉
2. 1st Birthday Candle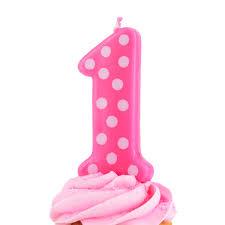 This one is quite obvious but one of the important thing that you can have. Cake is the center of attraction on any birthday party. Having it decorated with a cute first birthday candle will make it a perfect choice for the occassion.
3. 1st Birthday Helium Balloons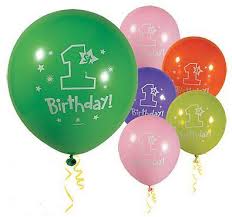 Helium Balloons are very famous these days and you can find them in any party. These are cute big balloons that have some weight attached to their strings so that they remain grounded. You can have couple of these balloons scattered on the floor at party venue. Kids really enjoy these balloons and have lots of fun.
4. 1st Birthday Blow Outs

Blow Outs are perfect accessory for any birthday party. Kids love to make noise and they sure will love this one. For first birthday party, you can have blow outs with 1 written over them. Not only kids but adults will also enjoy these.
5. 1st Birthday Banner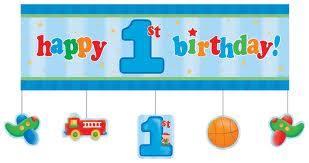 Birthday banners are one of the most apporpriate accessory for a birthday party. These come in various colors and shapes. For first birthday party, you can choose a banner which says "Happy 1st Birthday" as shown in the image. Bright colors and designs make it attractive and bring a big smile on birthday boy's or girl's face.
6. 1st Birthday Invites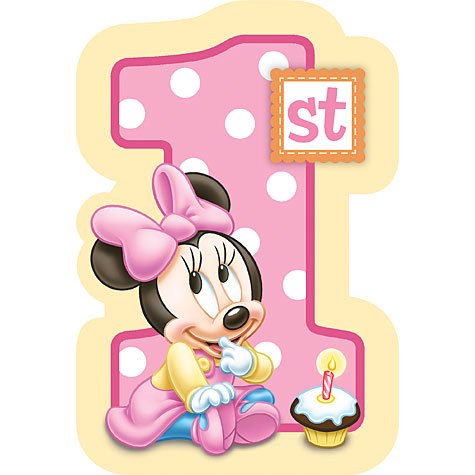 You can design innovative invitations for your kid's first birthday party. You can choose your kid's favorite cartoon character for the card. You can also have his/her pic on the card. For first birthday party, you can choose a card as shown in the image.
7. 1st Birthday Paper Napkins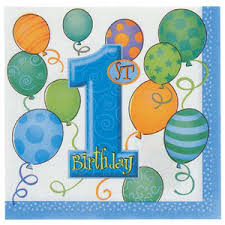 You can get bright and colorful paper napkins as shown in the image which perfectly go with first birthday party theme.
Kids would like to see everything colorful around them.
8. 1st Birthday Cone Hat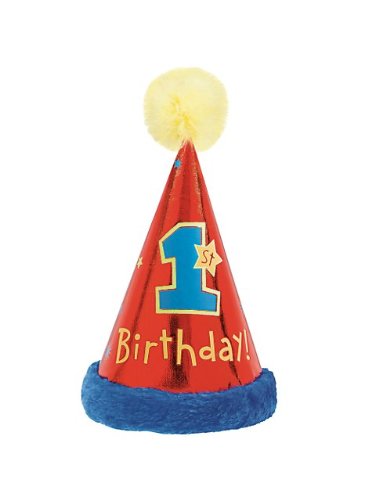 Get colorful birthday cone hat for your kid. Birthday girl or boy will really feel special flaunting this bright hat on their head. For first birthday party, you can have 1st Birthday written over it as shown in the picture on left.
9. 1st Birthday Cake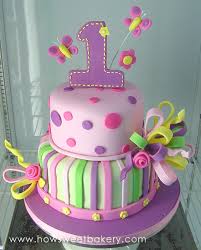 Get a specially designed and customized cake for the occasion. You can get in touch with professionals and they will help you to decide a cake best suited for the occasion. You can also opt for your kid's favorite cartoon characters or any other special interest while designing the cake.
10. 1st Birthday Paper Plates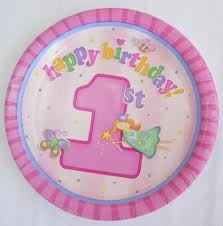 You can get paper plates for serving food, customized for first birthday as shown in the pictures. There are lot of varieties available in the market.
These were some party decoration ideas for kid's first birthday party. Hope you find them helpful and interesting. We would be glad to hear back from you for more ideas 🙂