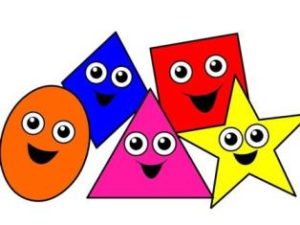 Things Required 
Pen and paper for each player
How To Play 
Give pen and paper to each players.
Tell them to write as many things or objects as they can against each shape on given paper for eg.

Square – floor tile, carom board, hanky, etc.
Rectangle – T,V, table, mattress, bricks, door etc.
Triangle – nachos, pyramid, softy cone etc.
Circle – car wheel, sun, moon, ball etc.
Oval – egg, mirror, rugby ball etc.

Time limit is one minute.
Winner
The player who writes the maximum things wins!!