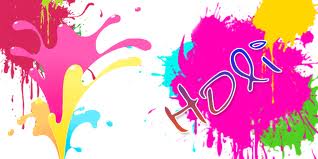 Things Required
Crayons packs as per the no. of players
Write some questions on a paper related to colors as given below and get it photocopied as per the number of players.
How To Play
Give one question paper and one pack of crayons to each player.
Write some songs lyrics which have some colors for eg. (lal) _____ chadi maidan khadi
The game is that players have to write the color name with that particular color
Time limit one minute.
The songs can be as follows
(Hare) ______ dupatay walio duhley ki salio
(Gulabi)_______ aankhen Jo Teri dekhi
(Neela) ________ assman so gaya
Hawa mein udta jaye more(lal) ________ duptta malmal da
Yeh (kali kali) _________ aankhen gore gore gal
(Neele neele) __________ ambar par chand jab aaye
(Lal) _________ Dupatta Ud Gaya Re Bairi Hawa Ke Jhonke Se
Mar dala mar dala hum pe yeh kisne (hara) _______ rang dala
Yeh (lal) _________rang kab mujhe chhodga
Neela  dupatta (peela)_______suit kaha chali tu dil ko loot
Rang de tu mohe_______(gerua/orange)
Gori hai Kalaayiya, tu laade mujhe (hari hari) __________Chudiya
Winner
The player who writes the maximum correct answers with correct colors wins!!