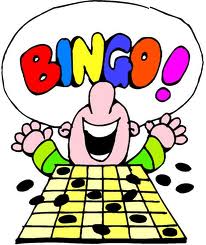 Number Of People Required To Play The Game
No restriction, as many as you want.
Things required
Make a list related to holi for ex. hara gulal, lal gulal, chandan, pichkari, balloon, gujhiya, thandai, bhang, laddoo, tesu ke phool, kanji, jal jeera, bhang ke pakore, rangoli, dahi bhalla, festival, holika, prahlada, falgun, brij ke holi, Lord Krishna etc.
List all the above things on a board similar to tambola board
Tickets are to be made just as tambola tickets ie. every line will have 5 things written according to the list.
At least 5 prizes on full house
How to Play
Caller needs to call the name one by one as per his choice.
If the thing called by Caller exists on the player ticket, player has to strike it as well as caller has to strike the thing on the  list of things for verifying
Game ends when all the Full Houses are successfully claimed.
When any member gets the house he/she has to say Happy Holi and can receive the prize.
Any party whether kitty party/holi party is incomplete without the Tambola.  Tambola is a game where everybody enjoys!!! Won't you agree? 😉