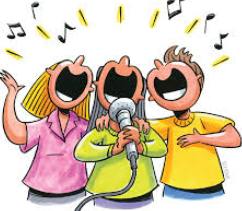 Things Required
How To Play
List out some popular old and new funny songs for ex.
Eena Meena Deeka, Hum Thi Woh Thi, Hum Kaale Hai To Kya Hua,Bade Miyan Deewane Aise Na Bano, Dhink Chika dhink chika,  Pak chik pak, Chinta Ta Ta Chinta etc.
Write them  on a slip and put them in a bowl.
Divide the players in groups and ask any one member of each group to pick one slip.
Ask that group to sing the song with the help of karaoke set.
This game will keep all the guests involved and set the rhythm for welcoming the New Year.
Winner
The group who does the better wins !!