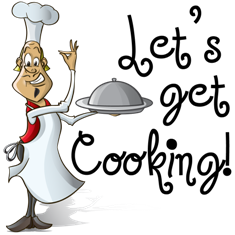 Things Required
Small chits with names of dishes
Small pouches of ingredients for eg. masale, vegetables, different dals to be used in the dishes.
How To Play
Make small chits and write the names of  dishes for eg. shahi paneer, palak paneer, methi malai mater, dal makhani, chole, malai kofta, rajma etc.
According to the list of dishes make small pouches of the ingredients for eg. salt, haldi, cream, curd, garam masala, kasouri methi, jeera, butter, ghee, dhaniya powder etc. which are  to be used while making those dishes.
Keep all the dals in the pouches and also different vegetables on the table.
The game is that the male partner will take out one slip and announce the name of the dish.
As the time starts,female partner will start telling the ingredients of that dish.
The male partner has to find out that ingredient from the pouches lying on the table and keep them aside.
Time limit is one minute.
Winner
The one who has taken out the maximum no. of correct ingredients wins.