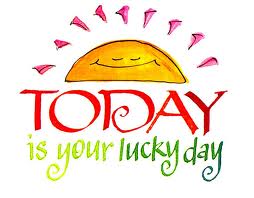 Number Of People Required To Play The Game
No restriction, as many as you want.
Things Required
How to Play
Blow  the balloons as per the no. of the guests.
While blowing the balloons insert a slip with something funny written on it like sing gyatri mantra, sing a nursery rhyme, say I Love You three times,stand on one leg for 30 sec., do reverse counting,  do some mono acting  etc. and blow 4-5 balloons with no slip.
Give one balloon to every guest.
One by one the guests have to burst the balloon.
They have to read the slip  and do whatever is written on the slip.
Those who get the balloons with no slip are the Lucky Ones.
Winner
All the lucky ones are Winners !!