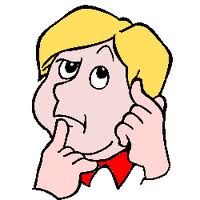 Things Required

A sheet containing the following interesting questions :
12 = S of Z                        12=Signs of zodiac
52 = C in a D                    52=Cards in a deck
8 = P in the SS                   8=Planets in the solar system
90 = D in a RA                  90=Degree in a right angle
24 = H in a D                    24=Hours in a day
7 = W of the W                 7=Wonders of the world
100 = P in a R                   100=Paise in a rupee
3 = C in the IF                   3=Colours in the Indian flag
60 = S in a M                   60=Seconds in a minute
32 = T in the M                32=Teeth in the mouth
64 = S in a C                    64=Squares in a chess board
5 = R in P                         5=Rivers in Punjab
7 = C in the W                  7=Continents in the World
5 = O of the W                 5=Ocean of the world
7 = D in a W                    7=Days in a week
4 = S in Y                        4=Seasons in an Year
12 = M in Y                    12=Months in a year
7 = C in RB                      7 =Colours in rainbow
206 = B in HB               206=Bones in Human Body
26 = A in E                      26=Alphabets in English
Pen/Pencil for every participant
How to play :
Give one printout  to all the participants without the answers.
Tell them one answer as clue.
Time limit is two minutes.
Winner
The participant who has written maximum correct answers wins !!