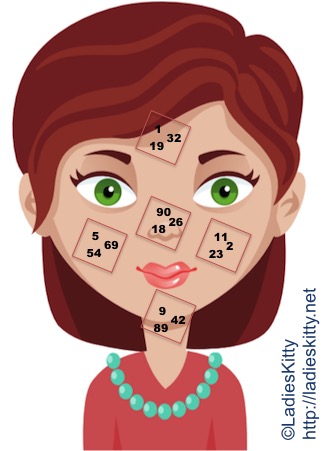 Things Required
Take print outs of below image as per the number of participants.
Write down 15 numbers in each ticket.
Tambola boards and tokens.
How To Play
Caller needs to pick up a token randomly and call the number.
If the number exists on the player's printout, he/she has to strike it as well as caller has to place the token on the board.
When all the numbers are cut in a particular section, player has to say – "Mohe Rang De"
For example if all numbers are cut in right cheek, player also has to put color on her right cheek and her both the neighbors sitting on right and left to claim the prize.
When all the sections are filled, that will be a full house. That player has to put color on everyone's forehead to claim the prize.
This truly is an awesome tambola game for holi that will leave everyone colorful at the end.