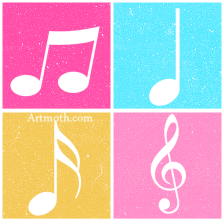 Things Required
Chart papers of different colors
A pair of scissors
How to Play
Cut large squares (15" x 15") from the  chart paper of different colors.
Place  them on the floor of the party hall.
The squares should be one less than the number of kids.
Play the music and ask the kids to move around the squares.
As the music stops, they have to step on any one of  the square.
The one who is left without a square, he/she is considered OUT.
The one who is out has to decide when to start and stop the music next.
Each time remove one square chart paper from the floor.
Winner
The kid who manages to remain till last is the winner !!