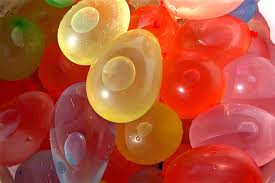 Things Required
Balloons filled with water.
How To Play
Let all the players stand in a circle
Give one water filled balloon by making a small hole with the help of a pin,  to  any one player
As the time starts, players have to toss the leaking  balloon to each other
Player who winds up catching the balloon when it is completely empty is considered to be 'out'
Continue the same process till the last player remains.
Winner
The player who remains till the last, wins.