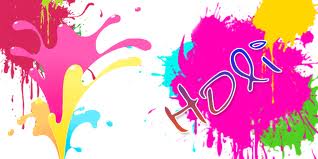 Number Of People Required To Play The Game
No restriction, as many as you want.
Things Required
A big sponge
One bucket of water
Music to play
How to Play
Let all the players sit in a circle.
Give a wet sponge filled with coloured water to the first player.
As the music starts the player has to pass on the wet sponge around the circle.
As the music stops the player who is having the sponge in his hand has to squeeze the sponge either on his head or the player sitting next to him.
The player who has the sponge in his hand is considered out.
Wet the sponge again and start playing.
Winner
Player who remains till the last is the winner.
The fun part is that all the players will put water on winner together and say Happy Holi. This is not to be disclosed before the game. 😉