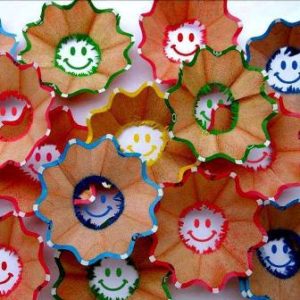 Things Required
One pack of coloured pencils for each pair
Sharpner
Glue
Paper
How to Play 
Divide the players into pairs or couples can also play
The players have to shave the different color pencils and make different color flowers with the help of pencil flakes as shown in above picture.
Time limit is one minute.
Winner
The pair/couple who is able to make maximum flowers wins!!