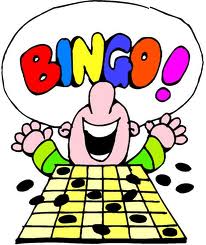 Number of People Required To Play The Game
No restriction,as many as you want
Things required
A bag full of different objects (at least 50 objects) for eg. pen, pencil,mobile,knife,nail cutter,ring,bangle,spoon,watch,tennis ball etc.
List all the above things on a board similar to tambola board
Tickets are to be made just as tambola tickets ie. every line will have 5 things written which are kept in the bag.
How to Play
Caller needs to pick a thing from the bag without seeing .
If the thing called by Caller exists on the player ticket, player has to strike it as well as caller has to strike the thing on the  list of things for verifying
Game ends when all the Full Houses  are successfully claimed.
Winner
It has to be played just like Tambola i,e early five, corners, lines and full house.
Image Credit: glpld.org