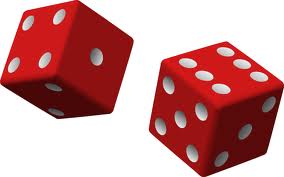 Number of People Required To Play The Game
No restriction. More the number of couples, more fun it is going to be.
Things Required
Dice
Wrapped gifts according to the theme of the party and number of couples playing the game
How to Play
Ask all the couples  to sit in a circle
Each person has to roll the dice.
When someone gets the pair means the couple rolls the same number, they pick out a gift and unwrap it.
This goes on until all the gifts have been unwrapped.
This is a great game that keeps everyone interested & engaged till all the gifts are opened.