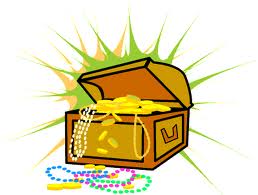 Things Required
Gifts
Sand and grass to make mountains
How To Play
Keep some gifts/treasure at different places in the party hall.

Cover them with sand and grass so that they look like small small mountains.

Also make some bogus mountains for fun sake.

Make some little flags and give them to the players.

Ask them to write their names on the flags and put them in the sand where they think the treasure is hidden.

When everybody is done then call Santa to  uncover the sand and grass to see who's flag is closest to the treasure.

Then Santa will hand over the treasure to them.
Winner

All those who have won the treasure !!