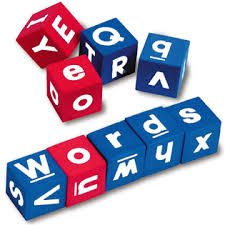 Things Required
A tray with 25-30 things
Names of things on small slip of  papers with jumbled letters
Santa's cap
Lots of prizes
How To Play
Keep around 25-30 things in a tray on the table.
Write the names of the things on slip of paper, but with letters all jumbled up.
Fold all the slips and put them in Santa's cap.
Every participant has to pick a slip and unscramble the word within 30 sec as they can see the things lying in the tray.
If the word is correct, the participant will get a prize from Santa.
Put the slip back into the cap, shake it and start the game again with the remaining participants until all the prizes are given.
Winner
All those lucky players who got the prizes from Santa are the winners.