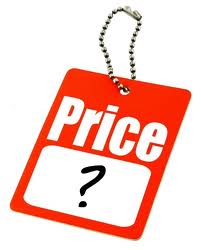 Things Required
15-20 gift items for display (as return gifts to your guests)
Pen and paper
How to Play
Keep  15-20 items on the table for display.
They can be anything like some artificial jewellery sets, crokery items, photoframes, a box of chocolates, painting, set of ties, aroma candles, wall hangings etc.
All the price tags should at the bottom or at the back of the items means they should not be visible to guests
After all the guests arrive, ask each of them to guess the prices of the items and  write on the paper.
Winner
The one who guesses closest to the actual price is the winner & that object can be given as return gift to the winner.