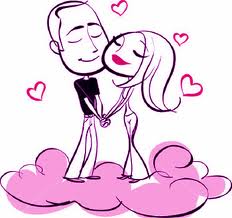 Number of People Required To Play The Game
No restriction. More the number of couples, more fun it is going to be.
Things Required
Pens & Paper for each couple
A questionnaire consisting of questions like his/her favourite dish, movie, actor, first school name,who is the best driver etc.
How To Play
Let one person from each couple leave the room.
The host has a questionnaire for both male as well as for the female partner
The host will ask the couples separately in the room and they will answer the questions about their partner the way they think their partner will answer the question.
Have them write down each answer.
Assign point values for each question that is a match.
Winner
The couple with the most points wins a prize. Make sure the prize is something they can share!.