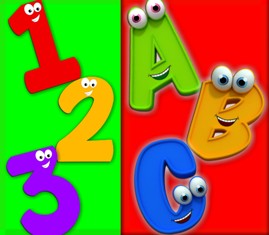 Things Required
Paper and pen
One sheet (as below) for each player
How To Play
Number the English alphabets for eg. A-1, B-2, C-3,D-4,E-5,F-6,G-7,H-8 etc. on a sheet.
Write some words related to valentine for eg. Hug, Love, Flowers, Rings, Sweetheart, True Love, Beloved, Chocolate, February etc.
The players have to write these words in numbers for eg. Darling – 4-1-18-12-9-14-7
Time Limit is one minute.
Winner
The player who is able to write maximum words wins!!