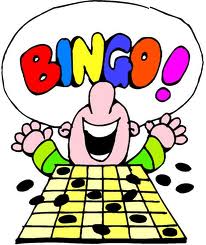 Things Required
List at least 50 wedding  related words for ex. Bride, Groom, Honeymoon, Cake, Hug, Tears, Arrangements, Engagement, Ring, Gold, Diamond, Sliver,Bouquet, Balloons, Flowers, Cocktail, Camera, Dance, Drinks, DJ,Host, Hotel, Invitations, Newlyweds, Party, Mehandi, Doli, Sat Phere, Jaimala, Gifts, Red Rose, Dowry Shiv Mohan band, Baraat etc. on a board similar to tambola board
Make small chits of all the above words, fold it and put it in a bowl
Tickets are to be made just as tambola tickets ie. every line will have 5 words  as per the above list.
How To Play
Caller needs to pick the chit from the bowl and announce the word.
If that word called by Caller exists on the player ticket, player has to strike it as well as caller has to strike the word on the  list for verifying
Lucky ones who have words like jaimala, red rose, flowers in their ticket can claim the prize by saying 'It is the time for Jaimala'
Prize can be claimed for Early Seven by saying 'It is the time for Saat Phere'
Game ends when all the rows, corner & full houses are successfully claimed.