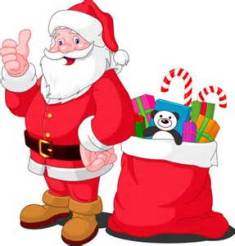 Things Required
Name chits of all the guests
Santa's Dress
Gifts and chocolates for children
Music to play
How To Play
Make small name chits of the guests in the party.
Put all the chits in a bowl.
As the music starts, everybody will start dancing.
Stop the music after some time and the host will take out 4 slips from the bowl and will announce the names.
That four people will be Out of the game.
Resume the music and after regular intervals host will keep on announcing the names either 4 or 3 or 2 names and so on till one guest is left.
That guest  will become Santa and who in turn will wear Santa's dress and will give the gifts and chocolates to all the children in the party.