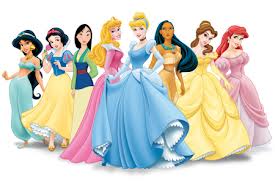 Things Required
Needle and Thread/li>
Lots of Balloons
At least 5 boxes with locks and keys.
Sash with different titles as per the number of participants. Titles can be Ms. Beautiful Smile, Ms. Glowing Skin, Ms. Photogenic, Ms. Most Talented, Ms. Stylish Hair, Ms. Adventurous,

 

Ms. Timeless Beauty etc.
Gifts for the winners.
How to Play


This game it to be played in rounds i.e depending upon the number of ladies. For example for 25 participants there can be either 4 or 5 rounds.
In every round 1-2 sash with titles can be kept in the box and other boxes are to be kept empty.
Mark a start line and a finishing line 20 feet apart.
Keep needle and thread at the starting point in a tray.
Keep a bunch of keys under 5-6 inflated balloons tied together on a table in between start and finishing line.
Keep locked boxes containing the sash with different titles at the finishing line.
As the time starts, the participant has to thread the needle and run towards the table which is placed in between the start and finishing line.
Now they have to prick all the balloons with the help of needle to find the bunch of keys hidden below the balloons.
After getting the keys, they have to rush towards the finishing line where they have to open the box with the appropriate key they have picked up.
After opening the box, if the participant finds the sash kept inside the box, they have to wear on their shoulder.
Time limit is two minutes.
The participant shall be considered OUT in two way i.e if they are not able to open the box within the time period and if they do not find the sash in the box.
 Winner :
All those who have won the sash with titles.