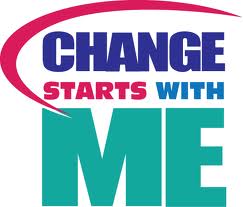 Let's face it upfront – all traditions in Indian society are women centric. Women all alone are the torch bearers of all the traditions in our society. Be it the tradition of fasting for spouses/children or the tradition of cooking a sumptuous meal on festival – it is always the women who need to put in efforts to keep the tradition going. They need to even dress in a particular manner in the name of family tradition and the often heard and easy to relate dialogue "Hamare ghar main aisa hi hota hai" – It's a tradition and women are supposed to follow it without asking any questions.
Its quite ironic that as young girls most of the women are told by their parents to follow the traditions of their maika side and if they resist they are told "Apne ghar jakar jo marzi karna yahan nahin". Their fathers/mothers/brothers assume that they know what is best for them and make sure that the girl follows them all. When this girl gets married it does not take more than a day to realize that so called apna ghar is not her house- it's the house of her in-laws and now the baton of controlling her likes/dislikes has been passed by her parents/brothers to her parent-in-laws and husband. Worst is now there is no hope of having some apna ghar one day either!!
What can the woman do, caught in this web? Well there is no single solution or answer. But if it bothers you why not try to change it. Most of the time it's not easy to change it since revolting against your own people has very high stakes of losing your good and healthy relationships. Women can raise their voices and seek support of their hubbies when in a married relationship or their mothers who I am sure should be able to empathize with them. If you are lucky fine but if you feel suffocated, as a woman, you do not have many options in Indian society especially if your family is not willing to support you. I may sound very regressive but that's the reality from ground zero.
But from here stems the opportunity which many women ignore to exploit.
We often crave for more liberties and social changes which would give us more freedom yet when we are in more authoritative roles of a mother or mother-in-law we fail to use our authority to bring about a social change. If as a daughter-in-law you despised the idea of offering prayers to a banyan tree as per traditions why not change things by not forcing your daughter-in-law to repeat the feat if she does not like it. In the name of tradition may be you got too accustomed to worshipping a banyan tree every year but somewhere if you do not find it logical, at least take the step not to pass it on in the name of family tradition.
I have always felt that mothers and mother-in-laws have tremendous potential and authority to bring about all kind of social changes, yet they seldom do it. Why not give your daughter-in-law or daughter the freedom you always craved for as a young girl? Why not give them the liberty to live their lives the way they want to? If a mother or mother-in-law supports their daughter or daughter-in-law against following some silly traditions, the men in the family will hardly resist.
Not only as mothers of a daughter, as mother of son women have even more opportunity to change the society. As a first step- Do not treat your son as more special than a daughter. Didn't you hate it when your brother was given more liberties just because he was a male child? Dint you hate it when your brothers birthday or first festivals were celebrated with pomp and show while you were ignored? Then why repeat the same history again and again. Why not take initiative to treat your children as equals irrespective of their gender? Why not inculcate the values in your male child that men and women are equal? Why not stand up to say NO to dowry when your own son gets married?
Why do we need to end up behaving like our own mothers or mother-in-laws? Well, exceptions are always there but I am talking about most of the women.
Most of the women argue that they have hardly any say in family matters. Well that's quite a lame excuse to wash your hands off your responsibility. My point is- do we even try? Have we ever tried?
It's better to try and fail. And I am sure many matters in the family are left for women to handle and they can surely change them one step at a time. And these baby steps will add up to bring about the change we all crave for.
It's time we realize our powers and be the change we want to see.