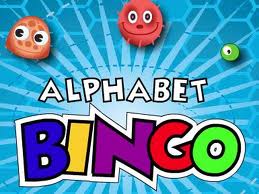 Number of People Required To Play The Game
No restriction,as many as you want
Things required
Paper and pencil for each player
One Sheet on which all alphabets are written i.e. from A to Z like tambola board
26 chits/dice of alphabets
One empty bowl
How to Play  
Give paper and pencil to each player and ask them to write their name, spouse name and then surname in capital words e.g. Ritu Rajesh Arora (no initials of the name to be used).
One person will  start the game by shaking the 26 chits and will pick one chit for ex. R.
All the players will have to cut all the R's in their chit and so on.
Winner
Player whose all the alphabets are cut.
We hope that you will have lots of fun playing this different version of tambola/bingo with a twist. Do share your experience with us…!! 🙂
Image Credit: playrific.com