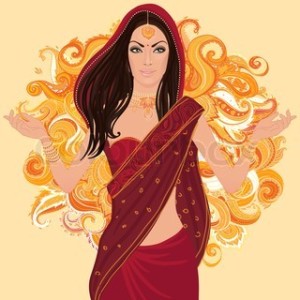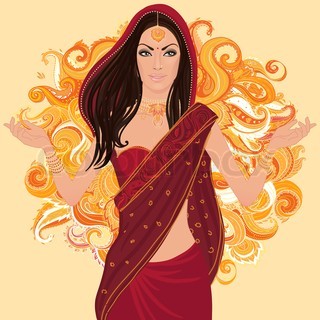 1. Have You Ever
A fun group party game in which participants have to answer a set of 25 questions. The one who will score maximum will be the winner. Check out have you ever…
2. Purse Scavenger Hunt
Divide the ladies into groups of 5-6.  Give a list of common things usually you find in ladies purse and a bowl. The group has to search those things in their purses and put them in the bowl. The list can be red lipstick, green nailpolish, sindoor stick, a holy book,  shopping  list, grocery bill, a bunch of safety pin, a nail cutter, movie tickets, dental floss etc.  Time limit is one minute. The group who has the maximum items in the bowl according the list wins.
3. Guess Handbag items
Put some items in a ladies handbag  for eg. small pack of potato chips, a pack of biscuits, a rubber ball, a strip of medicine, ear buds, tooth pick, nail polish, small hand mirror, a pair of ear rings, a pair of toe rings, bangles etc.  All the ladies will sit in a circle and will pass the handbag.  Each lady is allowed to put their hands in the handbad for 10 seconds and feel the items kept.  After everyone has done give pen and paper and tell them to write the items which they have felt inside the handbag.  The one who write the maximum correct items wins.
4. Cosmetics Brand Game
Give pen and paper to all the ladies.  They have to write maximum Cosmetics brand names for eg. Olay, Revlon, Avon, Lakme etc. in one minute.
5. Movie Name Game
Give paper and pens to all the ladies and them to write out as many movies names as possible of particular pair for ex. Shahrukh Khan-Kajol, Raj Kapoor-Nargis, etc.
6. Song Writing Game
Give pen and paper to all the ladies.  They have to write as many songs which begins with the words given for eg. pyar – pyar hua ikrar hua, pyar mei kabhi khabi etc. The one with maximum song wins.
7. What's In Your Bag
A one minute party game where each couple needs to explore their bag/purse/wallet and get maximum things as per the given list of items. Check more about What's In Your Bag
8. Alphabetical Talk
A fun party game in which players have to talk alphabetically. It is an interesting game to be played with kids as well as adults.  Check more about A
lphabetical Talk
9. Balancing A Peacock Feather
A party game in which participants have to balance the peacock feather either on the palm of their hand or on the finger tip. Check more about
Balancing A Peacock Feather
10. Playing With Food Grains
One minute party game to be played with food grains. It is a guess what party game and can be played in ladies kitties. Check more about  
Playing With Food Grains
11. Score Your Style
A group party game in which players have to score themselves based on their dresses and ornaments. Check more about  Score Your Style
12. Let's Draw On Balloon
13. Pin The Rubber Band
 14. Cottons Balls & Chopsticks
15. Cotton Balls In A Bowl
A fun one minute party game in which players have to pick maximum cotton balls from the floor using spoon in one minute time.Check more about
Cotton Balls In Bowl