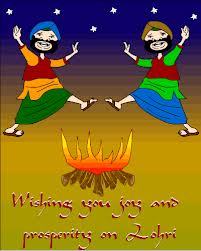 Number of People Required To Play The Game
No restriction, as many as you want.
How To Play
Take printouts of below mix & match table, as per the number of participants.
Give one prinout to each participant.
Each participant has to match each item in first column with an item in second column.
One point is awarded for each correct match.
| | |
| --- | --- |
| Kite Fight on Sankranti | Agni |
| A famous Lohri Song | Bhangra and Gidda |
| Famous sweet on sankranti | Haldi Kumkum Day |
| In Tamil Nadu Sanskrant is known as | Punjab |
| This is an important thing to eat on the Lohri day | Sunder mundriye ho |
| Khubh Mela | Gujrat |
| Makar sankranti in Maharastra | Laddoos of Til & Gur |
| A famous Punjabi Dance | Harvest Festival of Punjab |
| A well known Lohri sweet | Gujrat |
| A popular Punjabi dish served during Lohri dinner | UP |
| Uttarayan, as Makar Sankranti | Til. |
| Makar Sankranti /Lohri | Gajak. |
| Lohri Biggest celebrating state | Makki di Roti and Sarson da Saag. |
| God of fire | Pongal |
Winner
Player who matches maximum correct items as below:
Kite Fight on Sankranti-Gujrat
A famous Lohri Song-Sunder mundriye ho
Famous sweet on sanskanti- Laddoos of til and gur
In Tamil Nadu Sansktrant is known as – Pongal
This is an important thing to eat on the Lohri day= Til
Khubh Mela – UP
Makar sankranti in Maharastra – Haldi Kumkum day
A famous Punjabi Dance – Bhangra& Gidda
A well known Lohri sweet – Gajak
A popular Punjabi dish served during Lohri dinner- Makki Di rotti &Sarso ka Saag
Uttarayan, as Makar Sankranti- Gujrat
Makar Sankranti /Lohri – Harvest festival of Punjab
Lohri Biggest celebrating state – Punjab
God of fire – Agni