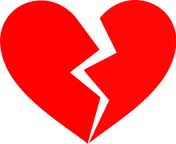 Number of People Required To Play The Game
No restriction. More the number of people, more fun it is going to be.
Things Required
How to Play
Make large hearts out of red Chart paper
Cut hearts in different shapes making each shape a unique one.
You should have enough hearts so that each guest gets one.
After all the guests arrive give one part of the broken heart to each guest
As the time starts tell them to find their match by finding the other half.
Time limit is one minute
Winner
The pair who …(fix, patch up)…….with their broken heart..