This game is submitted by Ladies Kitty reader Kirti and is Second Runner Up entry for "Submit Your Valentine Game Contest". Congratulations Kirti, your gift is on your way…!! 🙂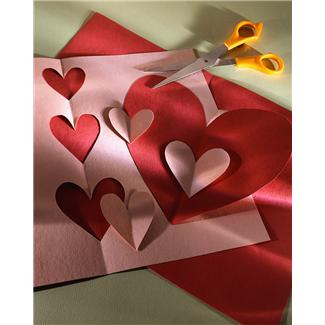 Number of People Required To Play The Game
No restriction more the no, of guests, more fun it is going to be.
Things Required
Different colors of chart paper
A pair of scissor
How to Play
Cut heart shape figures from differnt color chart papers.
Number of hearts should be at least 3-4 times the number of guests.
Hide all the hearts in party hall.
Let every player find the hearts.
Time limit is one minute.
Winner
Winner can be decided in two ways : either by maximum number of hearts of any color or maximum number of hearts of same color.