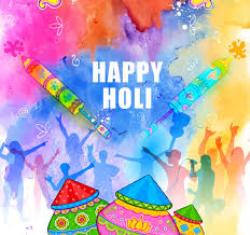 Things Required
5 different water colors
Drawing sheets and painting brush
How To Play
Keep 5 different water colors for eg. red,yellow,green,pink,blue.
Give one drawing sheet and painting brush to the players.
Everyone can draw either balloons or pichkari with different colors as many times as they can.
The twist of the game is that they have to hold the brush for painting with their mouth.
Time limit is one minute.
Winner
The player who draws neatly and maximum wins.
This game can be played on any occasion and can draw as per the theme of the party.