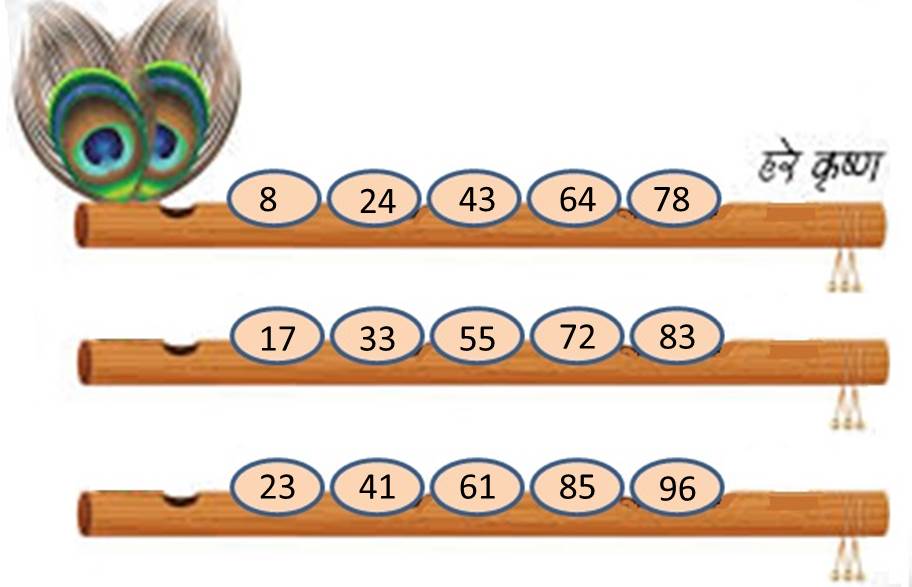 Things Required
Take print outs of below image as per the number of participants.
Write down 15 numbers in each ticket, 5 in each flute (row).
Tambola boards and tokens.
How To Play
Caller needs to pick up a token randomly and call the number.
If the number exists on the player's printout, he/she has to strike it as well as caller has to place the token on the board.
When all the numbers are cut in a particular flute for example, when all the five numbers in first flute are cut – Player has to say 'Govind bolo hari gopal bolo – first row' & like this for all rows.
When all the four corners are cut, player has to say 'Govinda aala re aala'.
For a full house i.e all number in all flutes – player has to say 'Mach gaya shor saari nagri re, aaya biraj ka baanka sambhal teri gagri re'.
Game ends when all the prizes are successfully claimed.