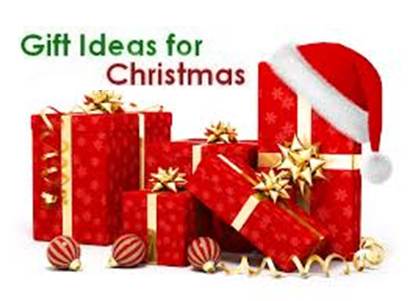 Christmas is the most wonderful time of the year. It is a festival of celebrations & gifts. Buying gifts for Christmas is a very exciting as it is one of the best times to show your love & care for family and friends. Choosing gifts for Christmas gets confusing as well because we want to give best gifts to our loved ones. We have compiled a list of great Christmas Gift Ideas for each of your loved ones. Hope you will find it helpful while selecting a christmas gift next time 🙂
Christmas Gifts for Mom
Designer hand bags, outfits & Accessories. Hand made shawls are a good option for winter season.
Microwave oven, cookery books, Kitchen gadgets are also a good option for moms.
Personalized coffee mugs, calendars, photo frames etc.
Aromatherapy treatment, spa package, beauty products are also an option.
Diamond jewellery, gold jewellery  or semi precious stone jewellery are also a beautiful gift.
A perfect designer gown is always a good option.
Christmas Gifts for Dad
Designer shoes or a shirt from his favorite brand
Travel bag if he does lot of travelling
Sports gear organizer if he enjoys to play sports
A bottle of champagne or wine
DVD compilation of his favorite movies
Collection of his favorite books
Christmas Gifts for Teenagers
Text t-shirts, funky t-shirts, accessories like watch, wallet, chains etc.
Latest gadgets like i-pods, PS 2, phones, head phones etc. can be a very interesting gift for them.
Camping gear, painting kit, sports kit etc.
A trip to Water Park or picnic is a good idea.
Football or cricket match tickets can be an option.
A customized decorated room for your teenager kid is a perfect idea.
Christmas Gifts for Friends
You can gift any gadget like smart phones, I-pods, tablets, net books etc. to your friend. These will be little expensive though.
Clothes are always a good gift. If you know the choice of your friend, you can buy online as well which will save your time. Scarfs, t-shirts, kurtas for men, shrugs, tops, and denims are always in.
Ornaments engraved with your friend's name are very different & exquisite.
A nice photo frame with you & your friend's picture is a very memorable gift.
Treat in a one of the finest restaurant or a hang out trip to their favorite destination.
If your friend loves reading then you can gift his/her favorite novel or book.
Christmas Gifts for Wife
Diamond ear-rings are perfect gift for women.
Romantic tour is an unusual gift for your wife.
Candle light dinner, romantic movie for two, cruise ride etc. can be very exciting.
Flowers, chocolates, cards, personalized photo frames etc.
Designer outfit of his favorite color is a perfect choice.
Spa packages are one of an option.
Christmas Gifts for Husband
Branded & fancy cigars boxes are unique idea if he likes to smoke
If he is passionate for fitness & body building then you can gift him a gym kit which contains shoes, outfits, dumbbells, water bottles etc.
Gifting a sports bike is a good idea (this could be quite expensive though).
A complete set of his favorite sports like football, hockey, cricket, polo etc.
V. If he is a gadget freak, you can gift him a laptop, digital camera, smart phones etc.
A pack of CDs of his favorite singer or his favorite movie.
These were some christmas gift ideas for your family & friends. Don't forget to leave your footprints in comments section below, if you like any of the above gift idea 🙂