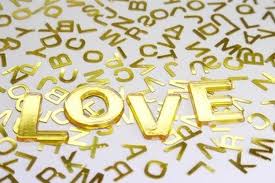 Number of People Required To Play The Game
No restriction. More the number of couples, more fun it is going to be.
Things required
Pen/Pencil for all the couples
Sheets of Scrambled Love Phrases like – idnk si olev (Love is kind), ovel em gaina (Love me again), efil ym eth ot oevl fo (To the love of my life), ovel olfddinlb (Blindfold love), ovel  uert ym (My true Love), veern ovel esdaf (Love never fades), ouy olev ithw ym ulos, (Love you with my soul ), ongl ovel ersffsu  (Love suffers long)
How to Play
Give one sheet to all the couples with scrambled love phrases
 Ask all the couples to unscramble the  phrases
Time limit is one minute
Winner
The couple who unscramble the maximum correct phrases wins.