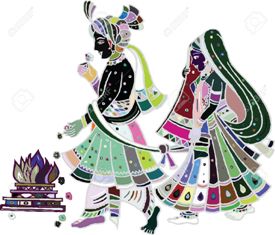 Things Required
List of ceremonies held during indian wedding
How To Play
Make a list of ceremonies which takes place during Indian wedding for eg. Roka, ring ceremony,sagan, haldi and mehandi, ladies sangeet, chudra ceremony, dwar rukwai, ribbon cutting, tilak of dulha, jaimala, sat phere, kanyadaan, juta chupai, bidai, welcome of new bride, play  kangna with milk and rose petals etc.
The host will read out the list before starting the game.
Give paper and pen to all the players.
Tell them to write as many ceremonies as they can as per the list.
Time limit is one minute.
Winner
The player who is able to write maximum ceremonies wins.