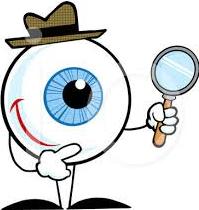 Things Required
Paper and pen for all players
A list of questions as mentioned below
A tray for keeping all the karva chauth related things
How To Play
Keep all the Karva Chauth related things in a tray  for eg. mehandi, , ribbon, sindoor, churi, pheni, matti, moon,  bindi, lipstick, kajal, eye-liner, mangalsutra, manngtika, rings, necklace, bangles, earrings, payal, toe-rings, nose ring, karwa,thali, coconut, sieve, sweets, fruits etc.
Tell everyone to pay attention to the host but do not tell the real purpose.
The party host will carry this tray around each lady in the party room.
After two minutes the host will carry the tray to another room and will not come out till the game ends.
Give a sheet of paper to all the ladies to answer some questions.
The twist of the game is that questions are not related to the things kept in the tray but they are related to the Host.
The questions can be :
What is color of her outfit?
Is she wearing bangles?
Is she wearing a watch?
Is she wearing flat sandels or heels?
Is she wearing a Mangalsutra?
Has she made a hairdo or wearing a clip?
Has she applied mehandi on her hands? etc.
Winner
The player with most correct answers wins.
This game can be played in any party. Keep the things in the tray as per the theme of the party.