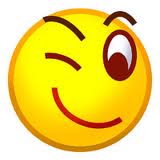 Things Required
Write below 20 questions on a paper and get it photocopied as per the number of players.
Trick is that answers of all these questions starts from "F".

Formal celebration
A channel used for pouring
Causing laughter
Collecting money for social causes
Practical and useful
Modern and stylish
Basics
Aided
Last rites of a person
An inflammatory condition
A sum of money saved
A scale of temperature
A cheat
Name of a week day
An feminine individual
A foreign language
Parenthood name
A body part
Opposite of success
An injury

Pen/Pencil for every participant
How to play :
Give one question paper and a pen to each participant.
Each participant have to write answers of all these questions as below:

Function
Funnel
Funny
Fundraiser
Functional
Funky
Fundamental
Funded
Funeral
Fungal infection
Funds
Fahrenheit
Fraud
Friday
Female
French
Father
Foot
Failure
Fracture

Time limit is one minute.
Winner
The participant who has written maximum correct answers wins !!